Summer is without a doubt the busiest time of year for the moving industry. But why is this?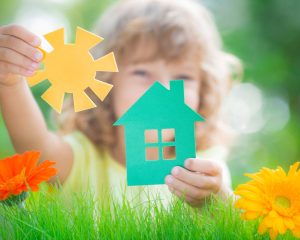 The number one reason summer moving is so common is the weather! Everything is harder in winter. The cold makes moving extra challenging, with icy roads and sidewalks, snow banks hindering parking, and frozen hands and feet. Moving when the weather is warm has none of these drawbacks.
Yes, it can be hot, sweaty work, especially here in the Austin area where the temperatures soar into the triple digits for weeks at a time, but trust us, summer moving goes so much better in so many ways than winter moving. Winter weather can often cause delays for people who are moving, but even when it's blistering hot there are rarely weather delays on summer moves.
Summer is also the busy season for real estate. People like to move when the kids are out of school, and that means they wait until summer to sell the house and make that trek across town or move across the country. Moving in the middle of the school year can be stressful for all involved, so waiting until the end of the school year gives everyone time to adjust and get settled before the new school year starts up in the fall. Older kids also move out of their parents' homes to head for college in the summer, and college students typically finish their studies in the summer and then relocate for employment  (or move back home with mom and dad!).
Don't forget that summer is wedding season. Weather and the school year may have something to do with why people choose to get married in the summer months. And what do people do once they are married? That's right, they move into a new home together after the wedding!
Whatever your reason for moving during the summer, remember that since it is peak season movers and trucks will be in high demand. Be sure to leave yourself plenty of time to find an available mover for the date you desire. If you have any flexibility with your move date, try to avoid moving on the weekends or during the peak end-of-the-month time period. These times are the busiest for movers, and even if you do schedule well in advance there are sometimes unavoidable delays due to the full schedule.
Need to move this summer?
Call Elephant Moving and Storage to get a free estimate for your move, or click here to start our online estimate request form!