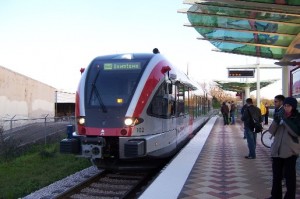 As Austin movers, Elephant Moving and Storage knows better than anyone how bad traffic congestion is in Austin. So we were more than a bit surprised, as you might be, too, when a research group ranked Austin at the very top of the list for the availability of innovative technology that helps reduce our dependence on car ownership.
According to a transportation study published recently by the Frontier Group and the TexPIRG Education Fund…
Austin was the only one of 70 American cities that offers all 11 of 11 innovative technologies for reducing the need to own a car. The 11 technology-enabled transportation services are:
Car-sharing services (3 types)
Peer-to-peer
Fleet-based round-trip
Fleet-based one-way
Ride-sharing services
Ride-sourcing services
Taxi-hailing services
Bike-sharing systems
Static transit data
Real-time transit information
Multi-modal apps
Virtual ticketing
The study's authors contend that "Technology-enabled transportation services have the potential to reduce driving and car ownership, especially among young people." Read the full report at  http://www.scribd.com/doc/254699092/Innovative-Transportation-Index.
So, Austin residents get innovative and give up your cars. Then, there will be less traffic and your Austin movers can get their job done faster! Everybody wins!