Before You Move…
One of the most important steps before you move is getting a moving estimate from your home or office mover. In order for the estimator to provide you with the most accurate quote possible you will need to provide him with the best information you can. You should have complete knowledge of your new neighborhood, apartment/house/office, and the route to your destination (including construction). With local moves, time is everything.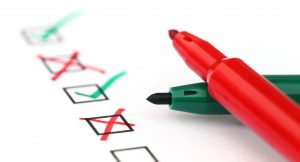 You can sometimes save time if you can recommend a quicker route to your destination than the one your mover was expecting to take. Other helpful tidbits that your Austin mover needs to know in order to give you an accurate moving estimate:
Check your new area for the availability of suitable parking for the moving truck
One that will allow the movers to comfortably load and unload your items. Double-parking means the truck has to round the corner every so often and you may incur additional charges. A long carry will add to the time it takes to load or unload.
Know all of the restrictions and requirements for your building
Most big buildings, especially in city areas, allow moves only between 9am and 5pm for residential moves, or only after hours and weekends for commercial moves. Remind your movers to provide the necessary certificates of insurance. These documents protect the building against damage. Building superintendents will not allow entrance without them. Check what other requirements the building may have regarding floor/wall protection and elevator usage.
• The availability of suitable elevator units for apartment moves is very important, especially ones large enough to hold your biggest pieces of furniture. This will definitely save you time and money. But it will also save the movers the time and effort of carrying heavy furniture up the stairs, where damage is more likely to occur, and also from disassembling your furniture.
If you are unsure about access, parking, or elevator sizes don't hesitate to request an on-site estimate! Your Austin movers will gladly take a little time to check things out to ensure there are no unpleasant surprises on move day and everything goes smoothly for your move!
Get an Austin residential or commercial moving estimate now!