When you have an internal plumbing problem, you go to a medical professional. When you have a household plumbing problem, you hire a professional plumber.
In other words, we all seek out specialists who are the best at what they do.
It's a similar story in business. Manufacturers, for example, are best at making stuff. Retailers are best at marketing, merchandising, and sales.
Professional movers, like Elephant Moving & Storage, are best at logistics – moving office and household furnishings efficiently and carefully from Point A to Point B.
This is why some of the biggest names in retail rely on Elephant Moving & Storage in the Austin and Central Texas area for what the logistics industry calls, "white glove delivery service."
What Is A White Glove Delivery Service?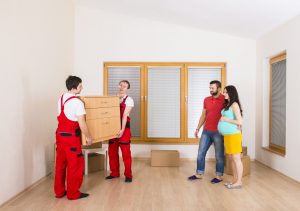 When shipping or moving office or household furnishings a white glove delivery service ensures complete and total care of your items.
This level of service typically includes:
packaging
moving
loading
unloading
disposal of debris and packing materials
inspections every step of the way
When you buy a large piece of furniture or a major appliance in a store or online, it must be delivered and often it must be assembled or installed in your home. And, often, as with mattresses, the item that's being replaced, must be removed and taken to an appropriate recycling location.
This is way beyond curbside delivery and drop-offs.
In many cases, the store or manufacturer requires that the appliance or furniture item be inspected, and if necessary, repaired before it is delivered to the customer. If it can't be restored to the original condition, the item must be returned to the shipper.
Trust in Elephant Moving & Storage
Our professional, trained movers have years of experience doing all this. This is why we're able to offer white-glove delivery services in addition to our residential and commercial moving services.
We're white glove moving specialists, and darn proud of it!