We have received a number of inquiries lately about the shipping website uShip.com, which is an online marketplace for shipping services. Service providers bid against one another for customers' shipments.
While you might be able to get your items shipped for dirt cheap using uShip, you should be aware that uShip is simply an online marketplace for helping parties connect.
What's The Problem With uShip?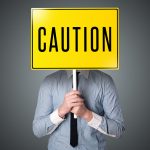 uShip provides a venue where a shipper and a service provider can agree on a price for service, but uShip is not actually involved in the transaction. Most importantly, you should be aware that uShip;
"does not prequalify or validate the claims of transportation service providers with respect to their license, insurance, or other operating authority."
And this is the main problem with this website.
Many of the service providers you find on uShip.com are not licensed, bonded and insured moving companies. They are either unlicensed moving companies operating illegally (the US Dept of Transportation has very strict regulations about licensing and insurance and any company performing moves without a USDOT operating authority is breaking the law) or they are just a guy or a couple of guys with a truck, trailer or van.
Even if they say they are licensed they may not be, so be sure to do your homework just like you would when researching movers you find anywhere else.
Check out the USDOT website to check the status of their license number.
The Pros and Cons of uShip
We have heard horror stories from a couple of customers about hiring movers they found on uShip. And we have heard some positive experiences as well.
It seems like a decent service that can save you money if you are shipping just one or a few items – most moving companies have minimum charges that even single item moves are subject to but uShip service providers may charge less.
For larger shipments, we have received some negative feedback, mostly due to the fact that the customer chose an unlicensed service provider and his insurance was not adequate.
If the mover you choose does not have a valid license (USDOT operating authority) then the mover is likely not insured and is not following all of the safety requirements and regulations that a licensed carrier must adhere to. Without the proper insurance policies, you could be out of luck in the event of a major disaster on the road or even in case of relatively minor small damages.
If the vehicle being used to transport your items is not properly registered then a state trooper could stop the driver and impound the vehicle, which is certainly a headache that no customer should have to handle.
We think it is always better to go with a licensed and insured professional moving services company for an interstate move. There are so many moving companies out there that offer wonderful service while managing to follow all DOT regulations and requirements.
There's no reason to risk your worldly possessions to save a few dollars by going with an unlicensed company or some guy with a truck. There's a reason the moving industry is heavily regulated; going outside that regulated zone is not a risk worth taking when it comes to relocating your entire life.
Stay Informed About Your Movers
Read online reviews wherever you can find them to get an idea of how other peoples' experiences with them went. Make sure they provide a proposal in writing as well as a contract for service. Pay using a credit card or Paypal account.
And of course, remember if the price seems to good to be true, it probably is.