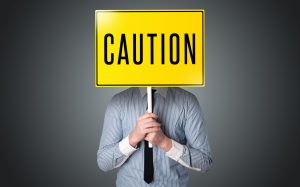 As you prepare for your Austin residential move or commercial move, there are some things movers cannot legally transport.
You should be prepared to move these things yourself or leave behind.
What Are the Items Your Movers Can't Transport?
Moving companies are not legally permitted to transport any hazardous materials!
This includes items that are flammable, corrosive or combustible.
What does this mean for you?
If you have a gas barbecue grill you will need to disconnect the tank and take it with you or the grill stays where it is.
Your lawnmower and other power lawn tools must be emptied of fuel or they do not go on the truck.
You should also be sure to disconnect gas hookups for grills, dryers, water heaters and anything else that you plan to have your movers take; moving companies cannot legally transport such items in certain conditions.
Other non-allowable items include:
Sterno
Fire Extinguishers
Household Batteries
Matches
Aerosols
Chemistry Sets
Kerosene
Cleaning Solvents
Darkroom Chemicals
Gasoline, Ammonia
Pool Chemicals
Propane/Propane Tanks
Nail Polish, Nail Polish Remover
Motor Oil, Fireworks
Car Batteries, Charcoal
Charcoal Lighter
Liquid Bleach
Fertilizer
Paints (latex & oil-based)
Paint Thinner
Pesticides
Firearms
Ammunition
Poisons (such as weed killer)
Lamp Oils
Fuels.
Customers must make other arrangements to transport these items.
**If you ship any of these goods without our knowledge, you immediately void any and all liability by our company for any and all loss or damages, and you will be held responsible for any damages, fines, warehousing costs, and delays incurred by our company resulting from the transport of these materials.