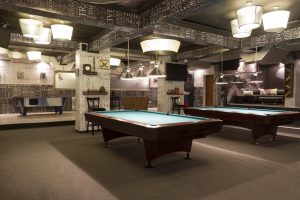 Not every moving company can say yes to moving your pool table, but we can!
The short answer is yes, we do move pool tables. We can disassemble most pool tables (please keep in mind this is usually a labor-intensive project that will add quite a bit of time to your move), and we can safely and easily transport all the pieces of your pool table to a new location.
However, be advised that we are unable to reassemble pool tables due to the fact that each pool table must be re-felted and re-levelled by a professional pool table technician.
There are several vendors who offer this service in the Austin area. Take this into account when you consider purchasing a pool table from a friend or from Craigslist.
These items, much like a piano, are not as cheap as they seem once you factor in the cost of moving and reassembly by a specialist.